Industry Bodies & Trade Associations
Choose Sales Explorers as your strategic business partner, and let us transform your projects and events into impactful experiences that drive business growth and leave a lasting impression on your audience.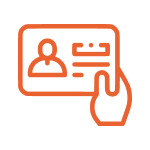 Empower your association's impact by attracting and engaging members through strategic initiatives.
Outsource Membership Engagement and Acquisition to Sales Explorers: Strengthen Your Association's Impact 
At Sales Explorers, we specialize in helping associations enhancing their membership base through focused engagement and acquisition strategies. Our dedicated team is committed to designing initiatives that drive attract new members, enhance the value proposition of your association, and create a thriving community.
Benefits of Choosing our Membership Engagement & Acquisition Service: 

Brand Ambassadors: Expertise and Experience
Sales Explorers serves as brand ambassadors for your association. With our expertise and experience in membership engagement and acquisition, we understand the nuances of association dynamics and the value your association brings to its' members. We leverage this knowledge to effectively communicate your association's' benefits, programs, and opportunities attracting new members who are aligned with your mission and vision.
Membership Engagement: Up-Sell and Cross-Sell Opportunities
Through targeted outreach, personalized communication, and innovative engagement strategies, we ensure that your associations' existing members are actively involved and continually benefit from their membership. By up-selling and cross-selling relevant programs and services, we help you maximize the value delivered to your members while driving revenue growth for your association.
New Membership Acquisition: Expanding Your Ecosystem
Sales Explorers specializes in acquiring new members who align with your associations' goals and interests. We employ targeted strategies, by tapping into our extensive network and . We utilize various marketing communication channels to attract organizations that can contribute to and benefit from your associations' ecosystem.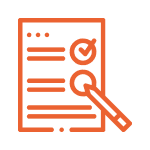 Maximize response rates and gain invaluable insights that drive informed decision-making.
Outsource Industry Surveys to Sales Explorers: Maximize Response Rates and Unlock Valuable Insights 
At Sales Explorers we understand that the success of your surveys relies on active engagement from respondents, and we have the expertise to drive participation and capture valuable feedback.
Benefits of Choosing our Industry Survey Service: 

Optimized Survey Experience: High Completion Rates 
With our tailored approaches, we optimize the survey experience to ensure high completion rates. Through targeted outreach, persuasive messaging, and streamlined survey design, we capture the attention of respondents to provide valuable feedback.
Improved Return on Investment (ROI)
By optimizing the survey experience and maximizing response rates, you can gather a larger volume of high-quality data in a shorter period. This efficient data collection process translates into cost savings and increased ROI.
Strengthened Customer Satisfaction
Sales Explorers focuses on creating a user-friendly survey environment and by providing clear communication guidelines throughout the survey process. By valuing respondents' time and making the survey experience enjoyable efficient, we enhance customer satisfaction and foster positive relationships with your target audience.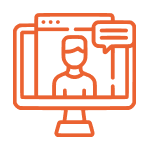 Ignite event success by leveraging our expertise in acquiring enthusiastic and qualified attendees.
Outsource Event Registrations to Sales Explorers: Unlock Event Success 
At Sales Explorers, we understand that a comprehensive delegate acquisition campaign requires the right mix of people, processes, and technology. Our methodology is centered around building trust and relationships with your prospective delegates target audience, by offering a customized approach.
Benefits of Choosing our Event Registration Service: 

Generate Awareness & Enhance Brand Reputation:
By leveraging our expertise and experience, we help generate awareness about your event. Through targeted marketing strategies and customized campaigns, we attract individuals who are genuinely interested and aligned with your event's purpose. This increased awareness not only enhances event attendance but also elevates your brand's reputation within the industry.
Attract Qualified Attendees:
Our team analyzes your event's niche, objectives, and target demographic to develop tailored marketing campaigns. By precisely targeting individuals who are interested in your event, we maximize the chances of attracting the ideal attendees. Our focus is on registering the right audience, ensuring that each participant brings value to your event and contributes to its success.
Expanded Network and Reach:
By outsourcing your tailored event acquisition to Sales Explorers, you can tap into our established network and reach. This expanded reach goes beyond your existing contacts, enabling you to reach new markets, expand your global presence, and attract qualified attendees- leads.
 Conversion Strategy:
One of our core focuses is ensuring that your event registrants convert into engaged attendees. We employ proven conversion strategies to optimize the attendance rate for your webinars. Through targeted communication, reminders, and personalized engagement, we drive higher conversion rates, maximizing the value of each registration and delivering impactful webinar experiences.
Increased Revenue and Event Profitability:
By registering the right audience, maximizing event participation, and ensuring genuine interest and alignment, our Event Registrations service contributes to increased revenue and event profitability. A targeted audience not only enhances the value for sponsors and exhibitors but also drives member engagement great networking, and monetizing opportunities.